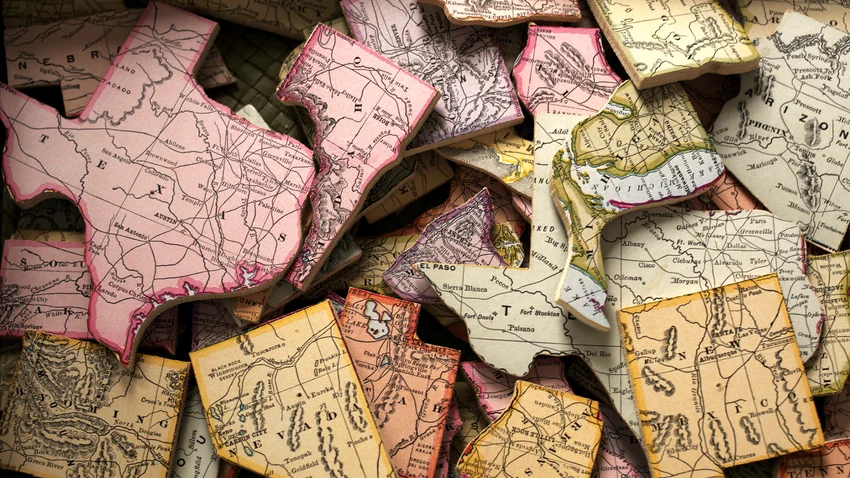 21 Sep

These are the top 5 states with the best – and worst – fixed internet coverage

Posted at 20:29h

in

Media

More than a fifth of the population of Mississippi had no access to fixed broadband, the latest data from the Federal Communications Commission (FCC) showed, putting it atop a list of the states with the worst wired internet coverage in the country.

The FCC is working to release new, better broadband coverage maps later this year. But in the interim, it released a fresh batch of data based on Form 477 submissions from operators. The data was current as of June 2021. Fierce sifted through the data to find the states with the best and worst internet coverage, as measured by the percentage of the population without access to any ADSL, cable or fiber providers offering speeds of at least 25 Mbps downstream and 3 Mbps up.

In Mississippi, nearly 21% of the overall population lacked access to any fixed broadband providers. It was followed by Idaho (17.99%), Wyoming (17.57%), Montana (16.58%) and West Virginia (14.69%). Rounding out the top ten with the worst fixed coverage were Alaska (14.26%), Oklahoma (14.08%), New Mexico (13.19%), Arkansas (12.49%) and Alabama (10.77%).

States in the Northeast dominated the list of those with the best internet coverage. Only 0.15% of Rhode Island's population lacked access to a fixed internet service. Connecticut was close behind with just 0.58% of the population without a fixed provider. Rounding out the top five were New York (0.75%), New Jersey (1.15%) and Massachusetts (1.89%).

However, the states with the lowest percentage of unconnected residents weren't necessarily those with the most fixed competition.

Though the FCC's data indicated that 97.69% of the country's population had access to three or more broadband providers when services like fixed wireless access and satellite were included, only 10.55% had their choice of three or more wireline providers.

Utah led the way with the highest percentage of citizens with access to three or more fixed providers, with 30.83% overall. It was followed by Michigan (23.51%), Ohio (20.20%), Kansas (20.04%) and Tennessee (17.13%).

On the flip side, none of the population in Alaska had access to three or more fixed providers. The situation wasn't much better in Nevada (0.03%), Rhode Island (0.50%), Delaware (0.91%) or Hawaii (0.94%).

In terms of technology, Rhode Island had the greatest percentage of its population covered by at least one fiber provider (85.06%). It was followed by New Jersey (78.75%), New York (77.18%), Maryland (64.86%) and Hawaii (59.67%). But the greatest number of fiber competitors could be found in Utah, where 8.04% of the population had access to three or more fiber providers. Miniscule portions of the population in Kansas (1.61%), Arkansas (0.71%), Texas (0.59%) and Georgia (0.53%) also had access to three or more fiber options.

At least one cable option was available to 99.42% of the population in Rhode Island, with Hawaii (96.06%), Massachusetts (94.28%), California (93.96%) and Ohio (93.95%) also boasting widespread access to at least one cable provider. But none of the 50 states offered three or more cable options to more than 1% of their population.