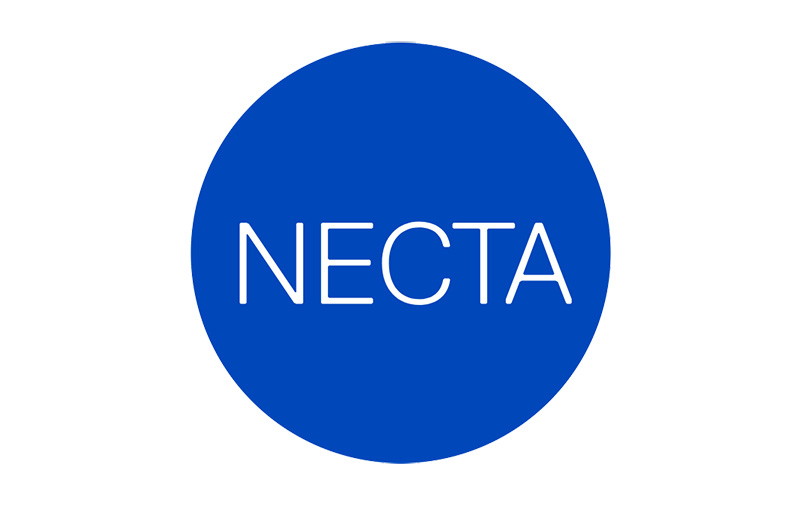 09 Dec

NECTA Unveils "Innovation Index" Finding High Consumer Satisfaction with Internet and TV Providers

FOR IMMEDIATE RELEASE

CONTACT
Benji Englander

(202) 331-0042

NECTA Unveils "Innovation Index" Finding High Consumer Satisfaction with Internet and TV Providers

Wide-ranging survey details New England consumer and voter perceptions of the connectivity and telecommunications industries and the policy issues facing the region

December 9, 2022 – BOSTON, MASSACHUSETTS – After the COVID-19 pandemic put New England's broadband infrastructure through an unexpected and extended stress test, New England consumers give their internet and video service providers high marks with a remarkable 90% of consumers indicating they are satisfied with their home internet, according to the Innovation Index, a new survey released today by the New England Connectivity and Telecommunications Association (NECTA).

The Innovation Index is a new, yearly tracking survey conducted by NECTA to identify industry trends, measure consumer attitudes, and generate data to inform policymakers in New England and the NECTA membership. The data provides crucial insights into the connectivity and telecommunications industries, consumer usage, and public opinion on important topics like broadband access and use and municipal-owned networks. With this information, NECTA and its members will be better positioned to develop solutions to better connect New England families and businesses to the technology and services that will improve their lives.

"Our broadband member companies were critical to getting and keeping families connected, businesses open and essential services like health care and education accessible during the pandemic – and our Innovation Index shows that consumers give New England's broadband providers high marks for their performance during this unprecedented time," said Tim Wilkerson, President of NECTA. "As we look to the future, the data indicates that NECTA members are poised to capture the benefits of shifting preferences while reinforcing what we have long argued: the best way to expand connectivity is through public/private collaboration that delivers world class, ultra-fast, reliable service and innovation."

Wilkerson continued: "The Innovation Index gives our member companies, business leaders, and policymakers across New England actionable data that measures what consumers want from the connectivity and telecommunications industries. With this annual survey, we hope to provide clear, data-driven insights that lead to smarter, more agile decisions."

Key findings from the 2022 NECTA Innovation Index include:
Ninety percent of internet customers are satisfied with their service, with 44% indicating that they're "very" satisfied. Over three-quarters of internet subscribers in New England will either keep or upgrade their internet service over the next year.
Fully 84% of cable video service subscription customers are satisfied with their subscription service, with one-third of subscribers identifying as "very satisfied." A majority of customers signaled that they will either keep or upgrade their service within the next year.
Cord-cutting appears to be slowing down over the last year as a consumer trend. In 2021, previously unreleased data showed 41% of former video subscribers said that they canceled their service in the last year. In this year's Index, that same metric is down eleven points to 30%.
Reliability remains the top priority for customers when it comes to internet service. Three-quarters of customers are currently satisfied with the reliability of their service. Notably, concerns about security have decreased dramatically from 2021. Last year, 28% were very concerned about internet security, compared to this year when 22% are very concerned, signaling consumer recognition of the efforts internet service providers have taken to keep people safe online.
Municipal, taxpayer-funded broadband is not a high priority for voters. New Englanders would much prefer to create physical infrastructure (62%) or renewable and resilient energy (43%) than constructing and maintaining a municipal-owned broadband network (23%).
The online n=2000 sample survey of New England voters who are also broadband or cable consumers was fielded from 9/02/2022 to 10/02/2022 and has a margin of error of +/- 2.2%. The sample mirrors up-to-date consumer and voter data in the region to ensure an accurate depiction of the population. The 2022 NECTA Innovation Index was conducted by Seven Letter Insight. Survey results accompany this press release.
About NECTA: 
The New England Connectivity and Telecommunications Association (NECTA) is a nonprofit industry trade association representing internet service providers, television and content creators, and innovative technology companies in Connecticut, Massachusetts, New Hampshire, Rhode Island and Vermont. We are connecting New England through our members' world-class broadband networks. Learn more.