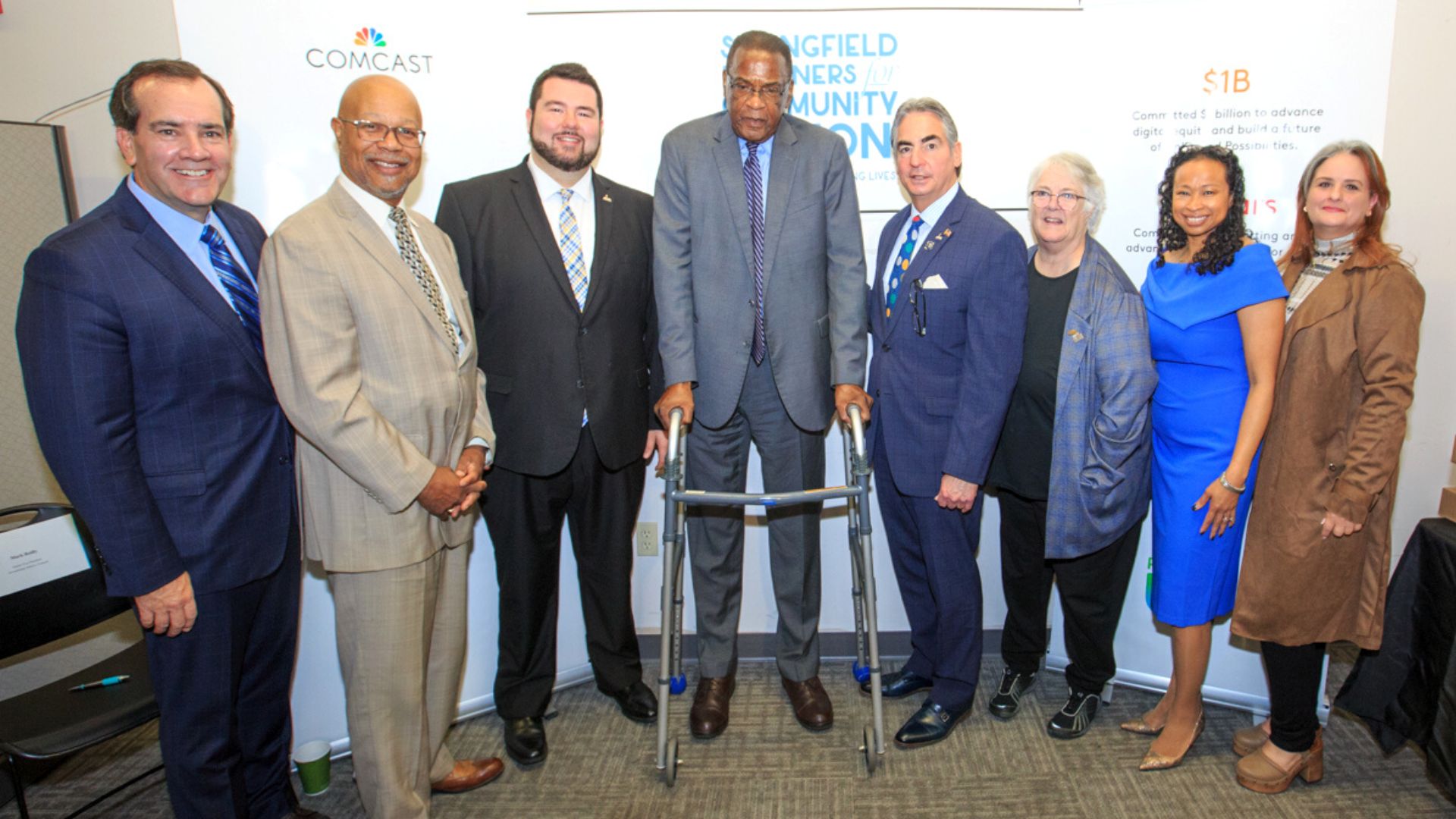 04 Nov

Mass Live: Comcast awards $100,000 and 100 laptops to bring digital equity to Pioneer Valley

Posted at 21:05h

in

Media

By Jim Kinney

Five organizations in Springfield and the Pioneer Valley will share $100,000 and 100 new laptops from Comcast as part of the communications giant's $1 billion digital equity initiative Project UP.

Comcast is deploying the grant program across the country, but Springfield was the first location where it announced grants, company officials said Friday at a news conference with partner agencies at Springfield Partners for Community Action.

The idea is to get more people signed up and able to access the federal government's Affordable Connectivity Program which can give households $30-a-month off home internet access, said Dalila Wilson-Scott, Comcast executive vice president, chief diversity officer and president of the NBCUniversal Foundation. Just a quarter of the eligible households nationally have signed up.